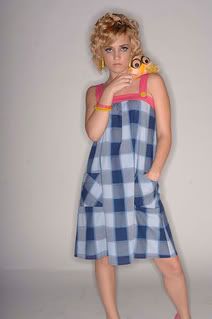 My friend Susann and I took an upholstery class way back in 2003 together at the community college.
She walked into class one evening and informed me that she was bored at work that day... so she started her own business... seriously... it took her one day to set up a website...
Check out All Dressed Up and Shy.
So, this year at Stitch, Susann was one of the runway designers. She thought it would be cool to have one of her models walk the runway with one of my birdies... I thought that would be cool too...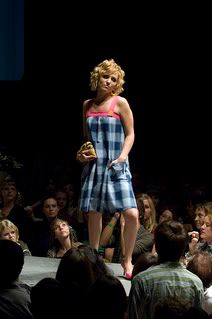 You can check out Susann's entire runway collection from Stitch 07 here