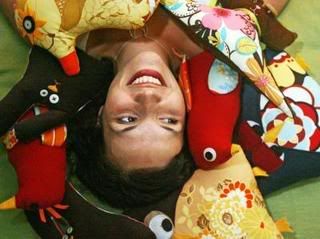 photo by: Kelly West, Austin American Statesman
The article is out! I can't believe it. I thought it would be a small column with a little picture, but, it's half the back page of the life and style section! Crazy crazy...
Here's a link to it on-line -
Lucky Kitty article
The Austin American Statesman may ask you to give a little info about yourself, but, no worries, it doesn't charge for viewing!