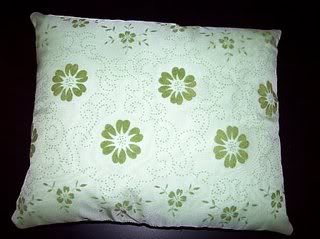 It's a little green flower pillow made from this awesome curtain panel I've been hanging onto for years and years.
Originally intended to be kitchen curtains in our old house, then a skirt, but now pillows and a new purse for moi - more on that soon!
Happy weekend everybody!