...so little time!
I'm taking the next couple days off work, just to have a few sanity days...
Turns out, I have more projects here at home than I know what to do with...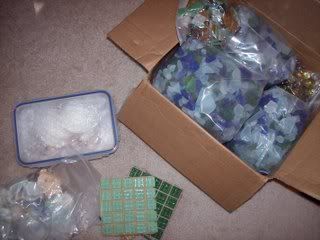 Tile, sea shells, broken dishes, sea glass - all for our front porch and front garden area.
Owl body parts - enough for 14 big and small little guys...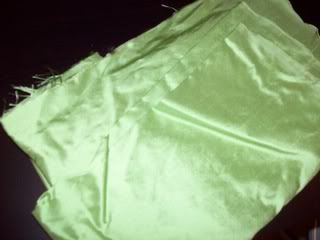 This is going to be 5 bridesmaids purses for a friend's wedding in June... oh man, it's almost May...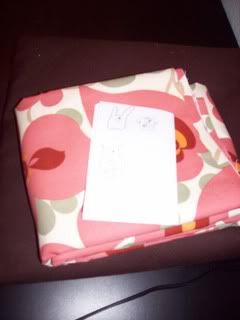 This is a very special project that I think I'm going to start tomorrow - the Violet Bunny - more on that later...
Painting the area around our new front windows was supposed to be quick and also supposed to be done by now... every time I touch it, I make it worse... now I'm waiting for the weekend when the husband will be able to help me...
So, all in all, it's business as usual around here - way way way too many things that I want to be working on all at the same time!