In an effort to streamline our lives and make sense of all the things we have to get done in a week... the Husband and I have started making Sundays a "work day". Basically, we spend all day Saturday getting all of our chores done - house cleaning - groceries - any misc. errands... that sort of stuff... so that Sunday can be all day studying for him and all day sewing for me.
It's been working famously! Here's the fruit of my labors from last Sunday...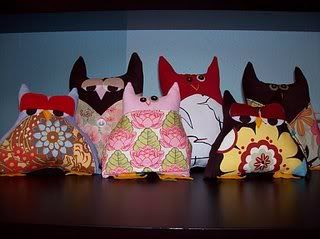 Finished up the owls for Wholly Craft!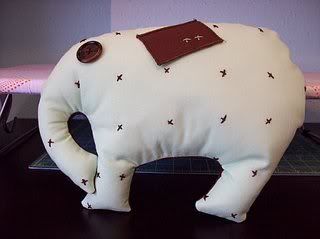 Made an elephant to match my friend Melanie's baby's room - she hasn't received this gift yet... so, don't tell her...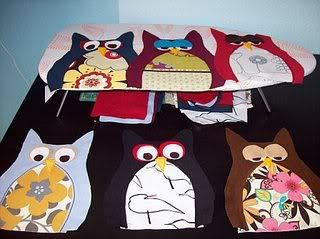 ...and finally, started on owls for the record store to sell during South By Southwest...
More on that later!