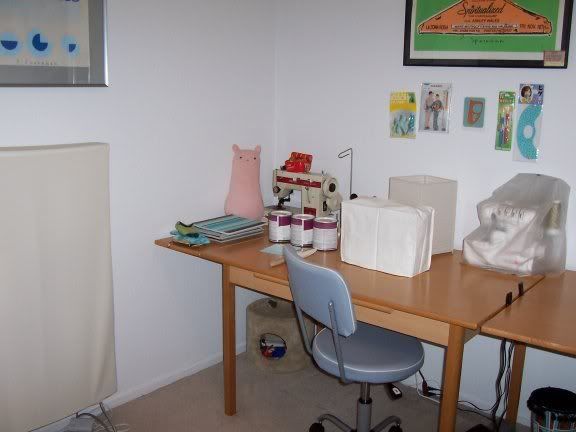 This is my sewing room. It's about to go through some major changes, so, I thought I would document the transformation. I'm pretty darn lucky to have a whole room dedicated to me making stuff, but the room itself still just isn't quite right... the walls are white, everything is just kinda put somewhere - wherever there's room... Stay tuned for the metamorphosis to begin...

Oh, my sewing room closet got a major re-do over the weekend. I wish I had a "before" picture - this was the "closet that you had to push everything into while you were closing the door - or it would all fall out" - kind of closet. You know - you probably have one too. Well, here it is all neat and clean:




I was tempted to bust out the label maker and label all the boxes, but then realized that all the boxes are clear, I can see what's inside, so, no reason to label them...